As you go back to school in 2022, give your students a creative edge with Adobe Creative Cloud Express for Education (free for all K-12 schools).
Click here for Dr Tim Kitchen's Adobe Creative Cloud Express resource for teachers and students (including new how-to video tutorials and PDF user documentation).
Click here for the official CC Express for Education support site from Adobe.
Click here for CC Express resources from the Adobe Education Exchange.
---
Click here to read Dr Tim Kitchen's January 2020 article CREATIVITY MATTERS – in all areas of the curriculum and all levels.
---
2022 Adobe TeachMeets
A new set of Adobe TeachMeets starts on February 16, 2022 – 4 PM AEDT. Each Adobe TeachMeet session involves a variety of great professional learning opportunities for new and experienced users of Adobe tools in Education. Click here to register for the planned 2022 events and encourage your colleagues to get involved.
---
Adobe Creative Educator Program
Over 44,000 teachers have enrolled in at least level 1 of the Adobe Creative Education program. Click here to find out more and share with your colleagues. This program is not about Adobe, it's about creativity in education. If you prefer to be guided through level 1, register for the next Be a Creative Educator live course.
---
Inject Creativity Live – 2022
The Inject Creativity Live YouTube show starts again on Wednesday 9th February, 2022 at 6.30 PM AEDT with special guest presenters Jason Lane from QLD and Chris Betcher from the Google Education team.
Watch live or on-demand via the Adobe for Education YouTube Channel.
Click here to see the December 7 episode.
---
Coming events – share with your colleagues
As the 2022 academic year commences, share the following URL with your colleagues and wider education networks and help promote a range of coming events from the ANZ Adobe in Education Team – https://adobe.ly/eduevents. Note that teachers outside of ANZ are very welcome.
---
Attention students and teachers in NSW & Victoria
Get your students involved in at least one of the 2022 Adobe Creativity Challenges. This is great way to encourage collaborative problem solving, get to know some new apps and share creative projects with an authentic audience.
For NSW & Victorian government teachers …
Click here for Adobe Teacher Professional Learning events for NSW Department of Education teachers in 2022
Click here for Adobe Teacher Professional Learning events for Victorian Department of Education & Training teachers in 2022
---
DigiCon Conference
Adobe will again be involved with the fully online DigiCon conference Feb 21-24. Click here for more information and registration.
---
Attention Brisbane based teachers
Adobe and the Australian Computer Society are organising a free face to face professional learning event in Brisbane on Wed 20th April. Click here to find out more and register – numbers are limited.
---
National Education Summit – Melbourne & Brisbane
Adobe is proud to be involved in the 2022 National Education Summits planned for Brisbane & Melbourne. Click here to find out more about the Melbourne event on June 17 & 18 and here for the Brisbane event on August 5 & 6.
---
Get serious about student portfolios in 2022
Click here to discover creative portfolio resources to support students' preparations for the future.
---
Remix a creative template to express your identity
Click here to find out how to use Adobe Creative Cloud Express to design an image capturing important parts of their identity.
---
New EdEx resources focused on teaching social justice
https://edex.adobe.com/social-justice
---
Growth mindset activity series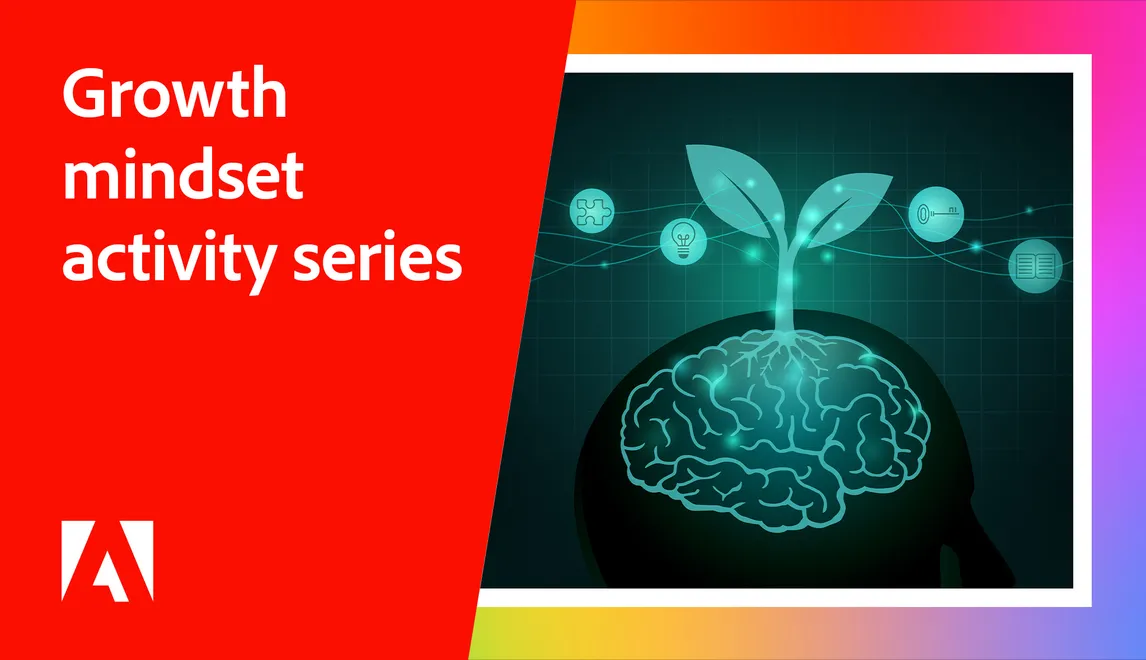 Click here for activities where students learn to develop and practice growth mindset.
---
Click here to see curriculum-planning resources on the Adobe Education Echange that will empower you to build a creative learning environment, design interactive syllabi, and promote digital literacy.
---
Creative challenge – Express yourself in full colour with our new Adobe Creative Educator challenge
Click here to find out more.
---
Inspire a new generation of visual storytellers with Pixar in a Box
Hooked on video production? Click here to check out our creative digital-media storytelling curriculum produced in partnership with Khan Academy.
---
Click here to discover how Adobe Scan and Acrobat make course readings, worksheets, and assignments a breeze.
---
Explore Khan Academy activities for all disciplines and subject areas
Click here to choose from more than 100 lesson plans, activities, and projects that combine Adobe tools with Khan Academy content for math, science, humanities, and social science.
---
Australasian Adobe Education Community on Facebook
If you haven't already, please do join the Australasian Adobe Education Community Facebook group to keep regularly up to date with the world of Adobe in Education for the Australasian region.
---
Don't hesitate to contact the Adobe Education team for any support.
Keep Being Creative!
---