Welcome to the October 2021 edition of the Australasia Adobe in Education Update Newsletter.
This edition includes:
APAC Summit Review
New Adobe TeachMeets program
Adobe Max promo
Recent Adobe Creativity Challenge from QUT students
Inject Creativity Live
Video Editing Workshop 2022
New resources on the Adobe Education Exchange – and more …
---
What an amazing Summit!
The 2021 APAC Adobe Education Summit took place over three days from September 28-30 with over 1000 teachers from 30+ countries joining in live during the open day on Wed Sept 29. Have a look at this post about the event featuring links to the various recordings.
Over 30 presenters were involved throughout the three days with special contributions from the APAC Adobe Education Leaders community. Take particular note of the Classroom Success Stories and the Creative Catalyst Talks.
---
Adobe TeachMeets
We are very excited to announce a new set of free and online professional learning opportunities for teachers who are either beginners or advanced users of Adobe apps in any curriculum area called Adobe TeachMeets. Starting in November 2021, and running through to the end of 2022, click here to find out more and register for a wider range of dates and topics. These are practical hands-on sessions run by Adobe Education Leaders and the Adobe Education team.
Let all of your colleagues know about these opportunities and share this link – https://adobe.ly/teachmeets
Look up (and share) the Adobe in Education Events site for more events like this.
---
Adobe Max – free & virtual
Being held later this month on October 28–29 (APAC dates), the Adobe Max – The Creativity Conference is Adobe's largest community event.
Join us for an extraordinary virtual experience to find inspiration, connect with creatives from around the world, and learn the best ways to bring your best ideas to life. Open to all, at no cost.
Be inspired by expert speakers in design, photography, illustration, social media, 3D, video, and register for the special education track featuring a session from Tim Kitchen (Adobe Education) and Craig Daalmeijer-Power (TAFE NSW) on student voice with Character Animator so book into session S292 – Giving Students a Voice with Character Animator.
It will also be featuring Australia's own Juliette Bentley (Adobe Education Leader and Adobe Master Teacher) from Mt St Michael's College – session S291 – Fostering Digital Literacy in the K–12 Creative Classroom.
Swinburne University Deputy Vice-Chancellor Sarah Maddison will also be presenting – session S807 – Transforming Education with Creative and Digital Skills
Let your colleagues know and get involved.
---
Join the Adobe Creative Educator Program
The Adobe Creative Educator Program is all about creativity in education. You don't need to be an Adobe export or even a regular Adobe user to get your level 1 (Credly) badge.
If you would like to be supported through level 1, you may like to do the Be a Creative Educator course. Next opportunities are Mon 18th Oct or Tue 16th Nov – 4 PM to 6.30 PM (AEDT).
Look up (and share) the Adobe in Education Events site for more events like this.
---
Student Creativity Challenge at QUT
About 20 students from Queensland University of Technology took up the opportunity to be involved with a recent Adobe Creativity Challenge. Click here to see a post about the event that features some outstanding examples of what can be possible by students when they have access with Adobe tools and are given the opportunity to collaborate and be creative.
Take special note of the amazing video titled Life Below Water made with Premiere Pro & Adobe Substance and also check the creative large screen data-wall info-graphic made with Adobe XD.
---
New research on the importance of teaching creativity in Higher Ed
Click here to learn about a new study by Civitas Learning, LinkedIn & Adobe that measures the effects of integrating creative and digital literacy skills across general higher education courses, and the impact of these skills on career trajectory.
---
Opportunities for NSW & Victoria students
Adobe Creativity Challenge
We still have some places left for the coming Adobe Creativity Challenge for Victorian students in Years 5 to 9. The kick-off session is Wed Nov 10 so register soon. Registrations close on Nov 5.
Look up (and share) the Adobe in Education Events site for more events like this.
Holiday Video Challenge
Victorian and NSW teachers are encouraged to register themselves and their (Year 9-12) students for the April 2022 Holiday Video Challenge. This is a free and online 2.5 day intensive workshop with Adobe Premiere Pro. No prior experience is required other than a interest in taking video production to the next level with this industry standard software.
There are two iPads, Apple Pencils and an DJI Pocket Gimble/Camera up for grabs for the best showcased work.
Share this opportunity with your Vic & NSW teaching colleagues via – adobe.ly/video-workshop22
---
Inject Creativity Live
Have a look at the Inject Creativity Live episode that was recorded on October 6 with special guests Brett Kent from NSW and Paul McClean from NZ. Brett did a great demo of Adobe Audition for podcasting and other audio editing.
Look back at episode 50 recorded on September 22. It features a great discussion about the future of schools with Peter Hutton from the Future Schools Alliance.
The next show is being recorded on Wed 20th October at 6.30 PM AEDT via the Adobe for Education YouTube Channel. Click here to find out more.
---
Connect with other Leading Creative Educators – AEL Livestreams on Behance
Click here to create alongside expert educators from around the world. Learn new techniques and experiment with Adobe tools to stay inspired.
---
Adobe for Education is now on Instagram
The Adobe for Education global team have recently launched an Instagram channel. Follow us here as we share tips, tutorials, giveaways, and the best visuals made by our favorite community — educators. #AdobeEduCreative
---
Adobe is collaborating with DLTV for an after school webinar on October 28 titled – Sparking Creativity in any learning area with Adobe's free tools. Click here to register and find out more.
---
Free Adobe Certified Professional Webinars in October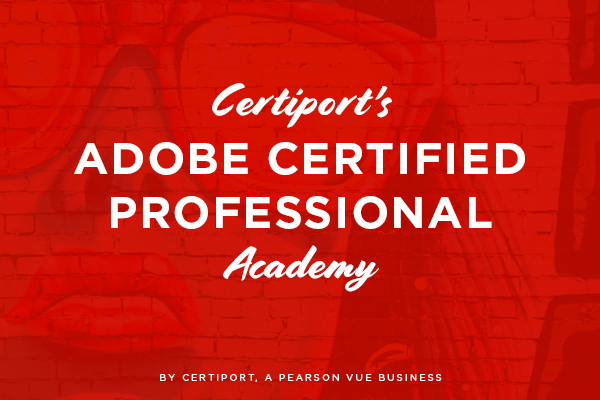 Click here to get exposed to the power of Certiport's Adobe Certified Professional pathway, learn from industry creatives about the future of the industry, and get trained on how to level-up the skills you teach in your classroom.
---
Highlighted Adobe Education Exchange course
Engaging Video Projects in the Classroom
Help your students tell compelling visual stories
Video is a fantastic medium for telling stories and sharing information. It's engaging, immediate and fun, and has the potential to enrich your curriculum and help your students engage with any topic.
---
Creative kickstarter activities to get students creating and collaborating in any classroom
Have a look at this updated collection of quick, engaging activities includes great ideas to kick-start creating and collaborating in all subjects and grade levels using a variety of Adobe apps.
---
Classroom ideas on the Adobe Education Exchange
Create a visual poem about your identity.
In this lesson from expert educator Caitlin Macleod-Bluver, students use Adobe Spark to draft and publish poems about their identities.
Design a mosaic using similar and congruent shapes.
In this lesson from expert educator Max Suechting, a curriculum producer at Adobe, students use Illustrator to create mosaics using similar and congruent shapes.
Produce a TV news segment about a STEM topic.
In this lesson from Professor Stephen Moysey at Clemson University, students use Premiere Rush to explore STEM topics in an engaging "TV show" format.
Create a photography flip-book using video techniques.
In this lesson by expert educator Lisa Gottfried, students use Adobe Spark to create their own photobooks by remixing found photographs into videos.
Create a government communication to share important news.
In this project by expert educator Cristen Magaletti, students use Adobe Spark to mock-up a hypothetical or real government communication.
Create an augmented reality museum exhibit.
In this project by expert educator Greg Kulowiec, students use Adobe Aero to design and present an art gallery in augmented reality.
Create a pitch deck to solve the digital divide.
In this project by Adobe Curriculum Producer Max Suechting, students use Adobe XD to pitch projects addressing aspects of the digital divide.
Annotate an image to demonstrate a visual art concept.
In this lesson from Dr. Kim Beil at Stanford University, students use Adobe Spark to analyze the composition of historical artworks.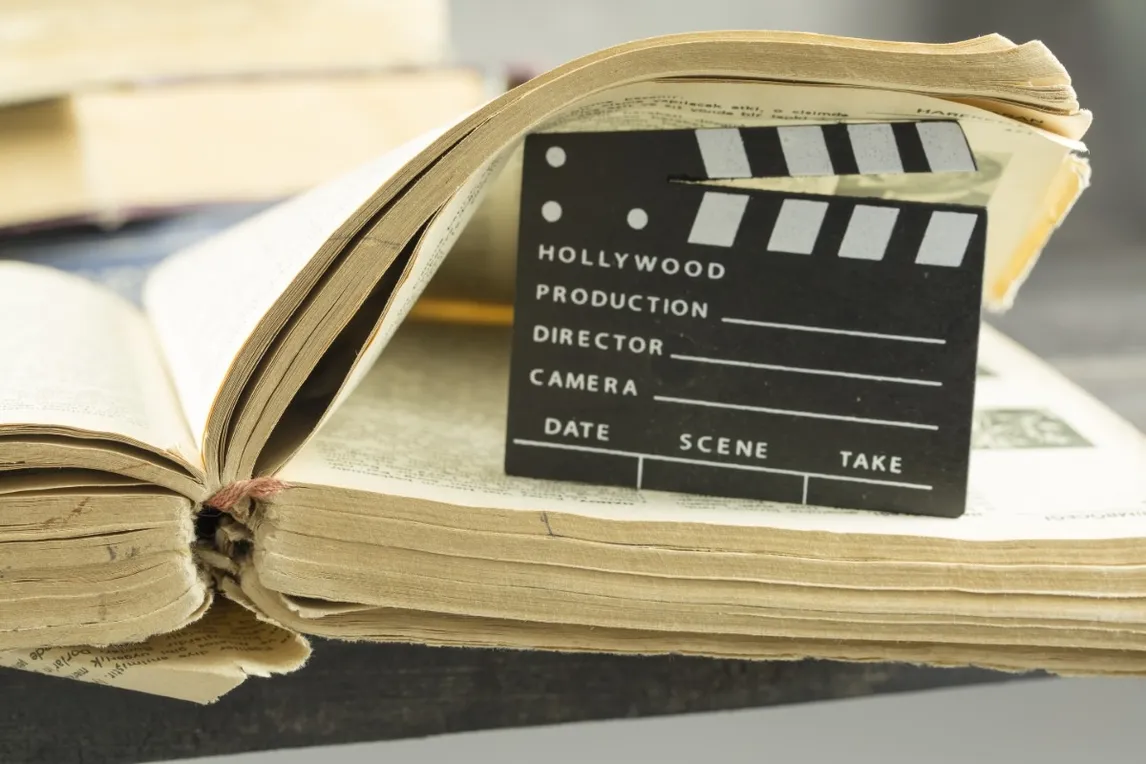 Create an engaging and dramatic book trailer.
After reading a book, students use Rush CC and video-enhancing features to create an engaging and dramatic book trailer
---
Climate Change Challenge
Leading up to the coming UN Climate Change Conference in Scotland, take advantage of this Climate Change writing & video challenge as created by Dom Traynor, Adobe's Education Evangelist for Europe.
Share via – bit.ly/sparkclimate
Australasian Adobe Education Community on Facebook
If you haven't already, please do join the Australasian Adobe Education Community Facebook group to keep regularly up to date with the world of Adobe in Education for the Australasian region.
---
Don't hesitate to contact the Adobe Education team for any support.
Keep Being Creative!